'Make Sales Without Selling' - Get my new book... FREE!
Use this special web page to claim your free copy of my new book, and discover 30 practical ideas you can start using straight away that will get customers begging to buy from you, and get you paid what you're really worth
Hello There,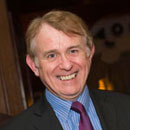 Thanks for your interest in my new book.
I'm delighted to be able to send you a totally free copy, and share with you the 30 practical sales techniques you can start using straight away to have customers begging to buy from you and ensure you get paid what you're worth.
Fill in the form on the right and I'll immediately send you a digital (ebook) version to your email inbox and then on the next page, if you cover the cost of postage and packing, you'll be able to tell me where to send your full free paperback copy too!
If the thought of 'selling' makes you break out in a cold sweat or if you dread giving clients a quote and closing a sale, then this book will help enormously.
If you feel bullied into offering knock-down prices for projects that end up consuming your every waking hour or if you're fed up with being hounded by demanding clients, this book shows you how to operate in a stress-free way.
Or if your cash flow dried up because your clients haven't paid you, then you must read this book.
In 'Make Sales Without Selling' you'll discover:
How to convert more prospects into profitable clients
Why you don't need to compete in any kind of price war
Why you should never offer discounts
How to create and confidently deliver a win-win pricing and selling strategy
How to get paid what you're worth
How to bank most of your fee before you ever start work
I've spent the past few years giving professional service providers – accountants, lawyers, financial advisors, business growth specialists, consultants – expert advice so that they can attract their ideal clients and make the money they deserve.
The 30 practical techniques in this book will help you become more successful too. There are:
10 Ways To Think About Your Fees, including
Base your fee on the value the client gets out of what you do (Not on things that don't matter to the client)
10 Ways To Uncover Value, including
Establish value in partnership with the prospective client (Not just on your own. People tend to like their own ideas)
10 Ways To Prevent Objections, including
Remove fees from all your printed and on-line materials (And other techniques that get prospects handling their own objections)
Fill in the form on the right to claim your free book and I look forward to sharing 30 powerful, practical tactics with you that you'll be able to start implementing in your business straight away.
All the best,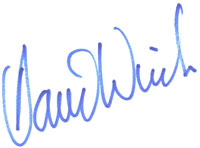 David Winch
Author of 'Make Sales Without Selling'
P.S. There are no hidden catches! This is a genuine offer of a free book.